WAEC halts 2020 WASSCE due to Outbreak of COVID-19
The West African Examinations Council (WAEC) has agreed to "put on hold" the 2020 West African Senior Secondary Certificate Examination (WASSCE) after several calls from teacher unions.
Following the outbreak of the novel Coronavirus (COVID-19) in Ghana, WAEC had no option but to halt the process.
According to a statement signed by the Head of Public Affairs WAEC, Mrs. Agnes Teye-Cudjoe, "this is in line with the protocols put in place by governments of WAEC member countries to prevent the spread of the virus".
The statement also revealed that a new timetable for the conduct of the examination will be designed, and made available to all stakeholders when the health situation improves.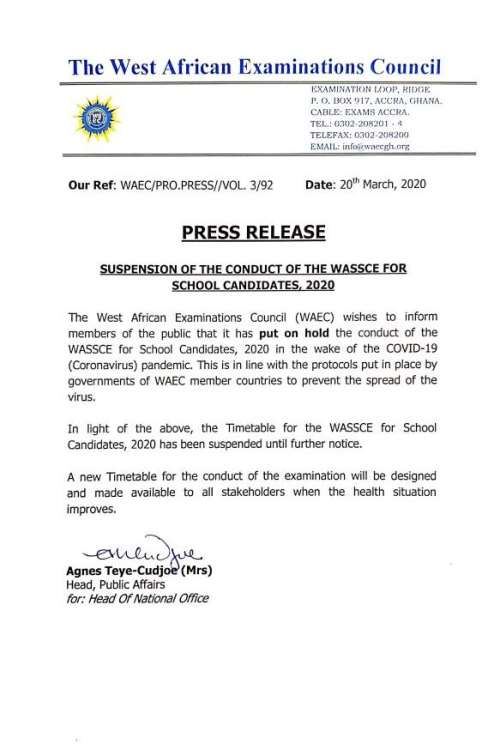 Source: Editor/www.newslinegh.com
Exclusively Newslinegh